Jharkhand's Indrani Roy will be making her international debut in the upcoming England series as she has got her maiden call-up for India. Following the steps of her role model Mahendra Singh Dhoni, she went on to become a wicket-keeper batter and will be portraying the same role in the Indian national women's team.
Originally hailing from Bengal, she started playing for Bengal in her initial days. She was also a part of the Bengal's U-19 team in 2014, the year the team won the championship. She moved to Jharkhand in 2017 and joined the respective state team.  She has been playing for the Jharkhand women since then.
In the recently concluded season of 2020-21 Senior Women's One Day Trophy, the 23-year-old scored two unbeaten centuries in the course of the tournament and also was the top scorer, of all the players, in the series.
🗨️Jharkhand's star wicket-keeper batter Indrani Roy credits MS Dhoni for the improvements in her game.
Here's what she had to say 👇 pic.twitter.com/k406qZSjKG

— Female Cricket (@imfemalecricket) May 17, 2021
"During a training session in Ranchi sometime last year, I had a long conversation with Mahi Sir about how to improve my game and he had told me that I should ensure that I improve my reflexes and movement in the five-meter radius," Roy confessed during a conversation with Sportstar.
After getting her maiden call-up to the ODI team, she opened up about how cricketing legend MS Dhoni helped her shape her game. Inspired by her role model, she said that MS Dhoni has been an integral part of her cricketing career and she learned a lot about wicket-keeping from the tips that he had provided.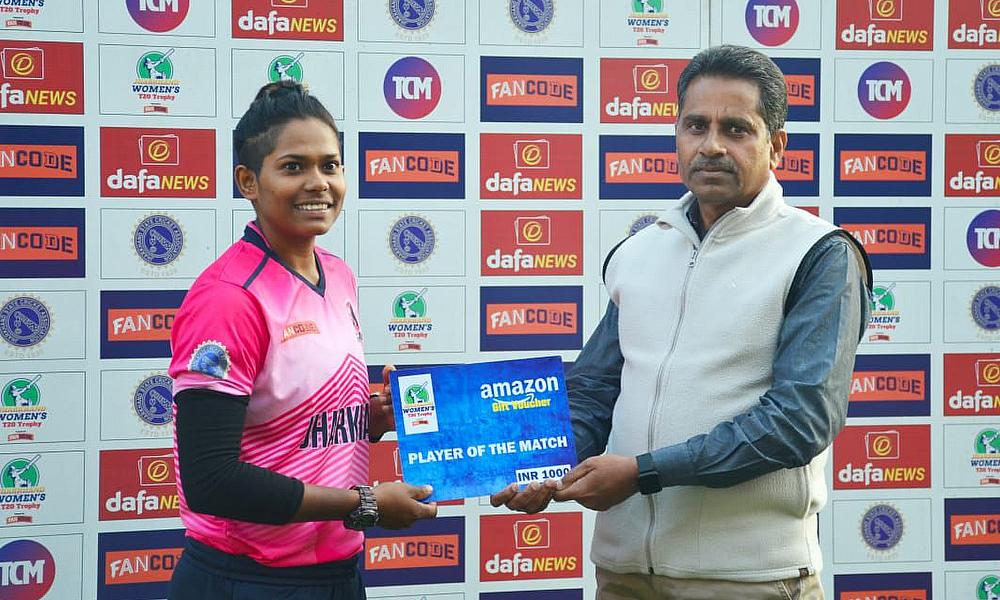 "For wicketkeepers, that's a key thing and he advised me that I should try and get better. That helped me. Learning a thing or two from a legend like Mahi Sir is a privilege and his advice actually helped me improve my game. Every time I hit the ground, I try to remember his tips. Hard work has paid off. I am looking forward to sharing the dressing room with the senior players and learning from them. This will be my first outing with the national team and if I get a chance in the final XI, I will try and do my best," she concluded.
I'm a Senior Masters student pursuing Journalism and Mass Communication. An all time Cricket enthusiast. I could never play the game but always loved watching it, and now writing about it!