The Hundred has been all over the news and the internet for its effort to reduce the differences between men's and women's cricket. From prize money to the stadium tickets everything is the same when it comes to men's and women's tournaments.
English fast bowler Issy Wong, who just made her name with the Central Sparks in the Rachael Hayhoe Flint Trophy this year, says that ECB giving both men and women cricketers the same treatment shows ECB's intent towards promoting women's cricket.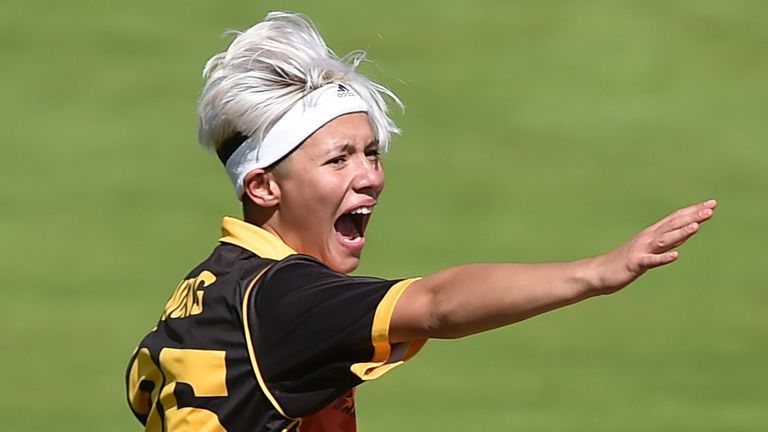 Wong, who was named in the England Academy in 2019, will be making her debut with the Birmingham Phoenix in the inaugural edition of The Hundred on July 23, when they take on London Spirit in front of their home crowd.
"Getting the same hotel as our men's team, the same facilities, I think it's a massive thing," said the 19-year-old fast bowler from London.
"Traditionally women's teams haven't always had the same opportunities as the men. To be playing at the same grounds, training at the same places, using the same gyms, little things like that are things you wouldn't really think about, but actually, the fact that's there means so much to us as female players."
"It makes such a difference to us, and really makes us feel like there's an investment being made in us and we can go out there and perform and enjoy it and have fun. It's the faith that the ECB are putting in us as female athletes and saying we're investing in you, we value you, we value what you do on the pitch, we value what you do off the pitch."
Issy Wong says 'The Hundred' highlights the faith the ECB has in women's cricket.#TheHundred #TheHundred2021 pic.twitter.com/QKS6nrRtHz

— Female Cricket (@imfemalecricket) July 23, 2021
"The hotels, the same venues, the same shirts, the same fans, little things like that are just as important in progressing things forward."
Issy Wong, who had reached the speed of 112.6 kph at the age of 17, wants to be the first woman to bowl at the 128 kph range. Wong was one of the spectators at the 2017 Women's World Cup, which England won.
The Phoenix's will host the Spirit at the Edgbaston Stadium in Birmingham today.
Wong also mentioned how excited she is to be sharing her team with a fellow teenager, Shafali Verma, who is currently the no. 1 on the ICC Women's T20I batter rankings.
Source: Sky Sports