The 2022 Women's World Cup is just a couple of days away. As we are gearing up for the biggest women's cricket tournament, the bowlers are going to be key in teams winning the matches. As experts say, "Batter win matches, Bowlers win Championships".
Let's look at the top 5 bowlers with the most wickets in Women's World Cup history.
1. LA Fullston: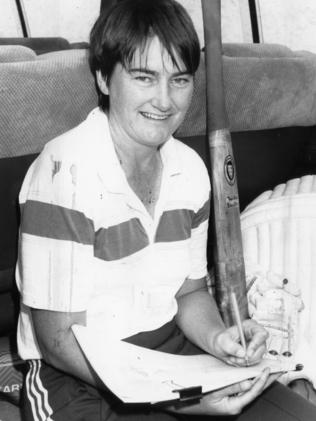 LA Fallston was an Australian left-arm orthodox bowler who represented Australia in the 1982 and 1988 world cup. She had played 20 matches and has taken 39 wickets at an average of 11.94 with 46 maidens and two 5 wicket hauls. She took the most wickets in both 1982 and 1988 World Cup and was instrumental in Australia winning both the titles..
2. Carole Hodges: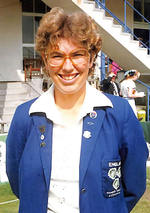 Carole Hodges represented England in World Cup from the 1982 World Cup till the 1993 World Cup. The right arm-off-spinner took 37 wickets in 24 matches at an average of 14.86. She bowled 61 maiden overs in this time. She was a part of England's 1993 champion side.
3. Clare Taylor:
Clare Taylor played for England in World Cup from 1988 to 2005. She took 36 wickets in 26 world cup matches at an average of 13.94. She bowled 67 maidens with 4 for 16 being her best figures. She along with Carole Hodges were major bowlers and played a major role in England winning the championship.
4. Jhulan Goswami:
Jhulan Goswami has been regarded as the greatest Indian bowler in Women's cricket history. The right-arm fast bowler has represented team India from the 2005 World Cup and has taken 35 wickets in 28 matches. With her playing the upcoming 2022 World Cup, Jhulan will have a great opportunity to surpass Taylor, Hodges, and Fullston and become the most successful bowler in World Cup history.
5. Cathryn Fitzpatrick:
Cathryn Fitzpatrick had been a part of the Australian Women's World Cup team from 1993 to 2005. The right-arm fast bowler has taken 33 wickets at an average of 18.90 in 25 world cup appearances. She was an essential part of Australia's bowling unit in the 1997 and 2005 championship victorious.
As the 2022 edition is days away, all the bowlers of all 8 teams will be looking to bowl the right line and length and decimate the opposition batting.
Follow Female Cricket on Instagram and Twitter for all the latest news and updates around Women's Cricket World Cup 2022
I'm a Content Writer, Podcaster and Presenter. I've written 100+ articles across various sports and produced 50+ Podcast episodes. You can find my podcast "The Off Stump" on Spotify.