Five years back when West Indies' Carlos Brathwaite hit four towering sixes to win his team their second World T20, 2016, as England watched in dismay, the world stood up in appreciation, not only his beloved West Indies. That glorious exhibition of power-hitting is relived even today, much like the many jewels from the past Caribbean heroes' bats, whether Sir Viv or Brian Lara through several video salutes many of which happen to be featured on the West Indies cricket board's site.
But what's surprising and perhaps unfair in equal measure is that when a Hayley Matthews, among the most prodigious run-scorers in the Caribbean cricket, not merely Carlos Brathwaite's compatriot reaches a milestone, statistically bigger than the right-hander, also aiding her team to a win, there's no video documentation of the game.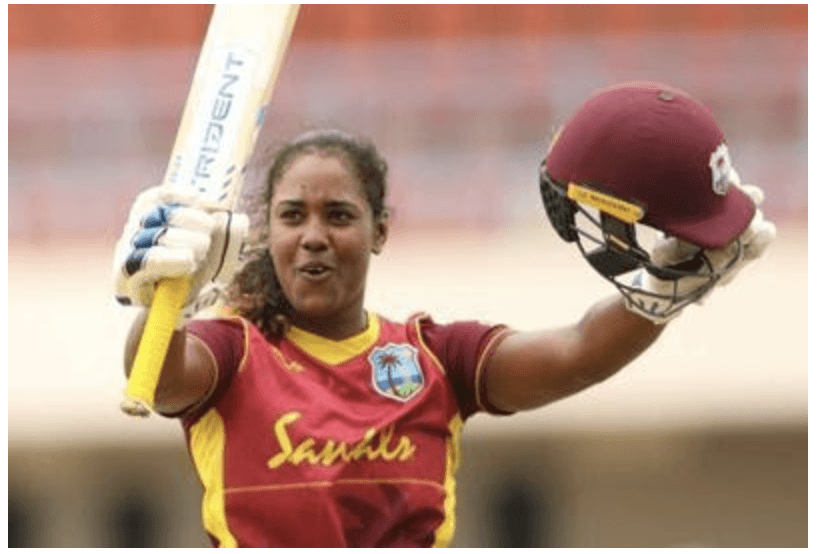 Neither on the West Indies cricket board website nor on any fan page; a clip that could, at least, show anyone anywhere in the world even five minutes of the belligerent hitter's recent exploits.
In a game that expects its menfolk to support the women's case, which well, shouldn't have been the requirement in the first case should equality been persisted with, instead of being a glorious powerpoint slide, if that is not partiality then – what is?
Where does this take us, then?
If you happened to be a cricket fan or a West Indies women's fan, more specifically speaking, wanting to witness the highlights of that fantastic inning, which culminated in a breathtaking second ODI century, and helped the Windies women take an unassailable lead in the ongoing series against a Pakistan side badly beaten and bruised, there's no way you can do anything about that.
Except, find online streaming platforms or catch of glimpse of writings of those remarkable journalists who stay awake in unforeseen hours making a case for women's game, in an era where perhaps many are still unaware about a basic truth- that women scaled more heights and well before men did. 
For instance, the first Cricket world cup wasn't the men's ODI World Cup of 1975, but the Women's World Cup, which had already taken place two years prior, in 1973, all thanks to Rachael Heyhoe Flint's single-handed efforts.
Though that was timeless evidence of inspiration then, innings such as Hayley Matthew' 100, which came off 121 deliveries, is also a firm giver of modern-day inspiration that serves a timely reminder to those wanting to pursue the game that young girls too can forge their own destinies.
On a tour where Pakistan women have been found wanting, in both departments of the game, hampered further by their captain Javeria Khan being horribly out of touch, with the likes of Nida Dar and Omaima Sohail making runs, if only in patches, Hayley Matthews dominated headlines on July 12.
Having found herself short on confidence in the T20 series, making no more than just 42 runs in the series, with a best-score of 32 (off 28 deliveries), it was about time that Hayley Matthews delivered. Also since she experienced a horrible campaign during the 2020 Women's T20 world cup.
What one hasn't forgotten, to this day, is the mighty fine century hit in 2018 against the Proteas Women to bring up the maiden ton for Hayley Matthews, then aged just 20.
But as Hayley Matthews brought up her second ODI ton, in a remarkable exhibition of power-hitting, she ensured that it weren't singles or doubles that would tick the score and that power-hitting at its very best would dominate headlines.
An inning laced with eleven boundaries, Matthews seemed a cricketer anew, a talent with newfound purpose as in a line-up featuring a great of the modern-day sport in Deandra Dottin, it would be the Barbadian who would roar with fine hits to the fence.
The dancing down the crease to Anam Amin, not the easiest spinners to pick, stepping out the crease in facing Diana Baig, Hayely Matthews showed intent, which was the need of the hour. The lofted drives and the hits straight down the ground, Hayley Matthews didn't just emulate her famous captain Stafanie Taylor, who struck a sixth ODI ton a game before, but carried her bat unto the end of the innings.
It's one thing to accumulate runs quickly, but something quite other to last for 241 deliveries, West Indies snubbing Pakistan aside as if they were just mice who had to be chased away on the first ball of the 41st over. Furthermore, what augurs well for Hayley Matthews is that in the previous game, she had struck a powerful 49, falling desperately short of what might have been a well-deserved fifth fifty in ODI cricket.
With two more games to go and hence new opportunities to make foray toward useful runs, it would be brilliant to see the Bajan dasher smoke a few more. After all, more faces need to step up the game for Windies women; the duo of Stafanie and Deandra cannot always do it on their own- right?