Cricket, Football, Hockey, she played them all. Juggling among these sports, when it was time for her to choose one, she opted for cricket. She is a born athlete and there were never any doubts about her skill and talent. She is a right-hand bat and right-arm seamer. A genuine all-rounder, she idolizes Ellyse Perry. Female Cricket got in touch with Orla Prendergast, a talented all-rounder, who plays for Ireland.
Excerpts from the interview
1. Apart from cricket, you have played soccer at the national level and hockey at the school level. When did you choose to take up cricket full-time?
Growing up, I always played as many sports as I could. My main three sports were football, cricket, and hockey. I played hockey for my school and while I really enjoyed it, football and cricket were more my priority. In 2019, there were a lot of international competitions coming up in both football and cricket and I couldn't continue to balance both of them so I had to make the decision to choose one and concentrate fully on it.
2. How has playing soccer and hockey helped you in cricket?
Playing football and hockey definitely helped my cricket. Cricket's obviously only a summer sport, so it was important for me to have other sports to keep me active during the winter.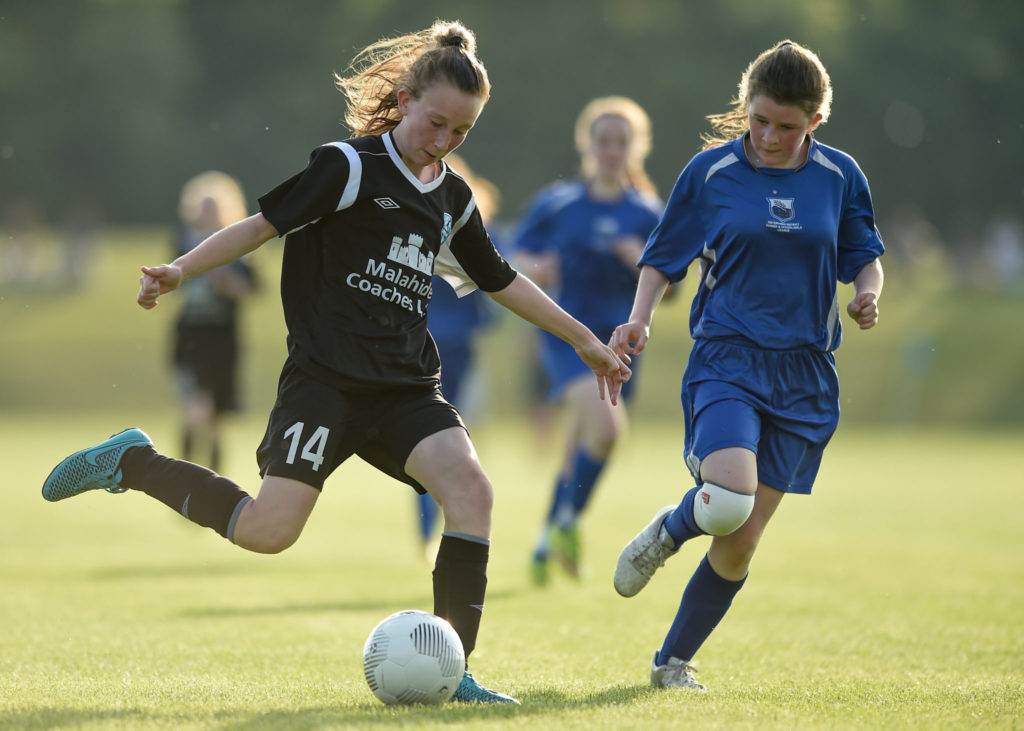 3. Tell us about your early days in cricket?
My very first days in cricket were playing with my brothers and dad in our garden. Then, they decided they wanted to go down and try some training sessions in a club so I tagged along and really enjoyed it and it just went from there.
4. You have played for Ireland at the U-15 and U-17 levels. In one of the U-17 level games against Scotland, you scored a century. Can you tell us more about that innings? How much did that help in boosting your confidence?
Playing for the Irish underage teams was really enjoyable and I gained some really valuable experiences. Scoring a century against Scotland was definitely one of the highlights. I don't really remember too much about the innings. I was an age group younger so wasn't expecting to be batting high in the order so I just remember being quite nervous before going in.
5. You made your debut for Ireland in 2019 against the Netherlands. Can you tell us about your debut game?
Making my debut against the Netherlands was a really exciting and memorable day. I was definitely quite nervous beforehand but all the other girls were really calm and encouraging.
6. Being an all-rounder is one of the most difficult things in cricket. You have to be good with both bat and ball. How do you strike a balance between your batting and bowling?
Being an all-rounder can definitely be challenging at times, trying to balance both aspects of the game. However, I think each aspect really helps the other for me as I don't feel quite as much pressure on my batting as I still have my bowling to perform and vise versa.
7. Who is your role model?
My role model is Ellyse Perry. I always loved watching her and looked up to her growing up.
8. How was the experience of playing the T20 World Cup qualifier in 2019?
Playing in the t20 world cup qualifiers was a really good experience. It was my first major tournament that held a lot of importance. It was really disappointing not to qualify for the World Cup but it left us wanting to work harder and improve for the next series or tournament.
9. So far you have featured in 12 T20Is for Ireland, picked up 11 wickets, and scored 117 runs. What is your future goal?
One of future goal is to play 100 times for Ireland. It's a huge honor and would be a really proud moment.
10. What message would you like to give the girls, who are just starting out to play cricket?
My advice to any young girls starting cricket would be to just give it a proper try and see how they like it. Cricket can be a really social game so it's a great opportunity to make new friends and get out and about. Also, cricket can be tough and cruel at times so don't dwell on any bad days because there's always plenty of good ones around the corner.
11. You have seen cricket in Ireland from close quarters right from the age-group level. How has women's cricket developed in the country?
Women's cricket is developing year on year in Ireland. The introduction of the part-time contracts shows the development and intent to continue improving the women's game in Ireland. Furthermore, the super series is improving year on year which is subsequently raising the standards of our international set up. Finally, the first-ever youth girls interprovincial competition took place this year which again shows the development of women's cricket in Ireland.
Ireland is all set to play a 4 match T20I series against the Netherlands starting 26th July. 
Loves all things female cricket