Day 2 was a bag filled with surprises. Female Cricket got in touch with Jaya Sharma and Suman Sharma to unravel the ups and downs that happened during the course of the day and also to understand what could be India's approach going in to bat at day 3.
A lot happened in the last session yesterday

India have to show plenty of resolve to get out of this situation.

Can they? #ENGvIND #ENGWvINDW pic.twitter.com/XtRtuxcFGD

— Female Cricket (@imfemalecricket) June 18, 2021
Early in the day, England asked India to bat after posting a daunting total of 396-9. The hosts added 127 runs to their overnight score, thanks to a 56-run partnership between Sophie Ecclestone and Sophia Dunkley and a 70-run partnership between Anya Shrubsole and Sophie Dunkley.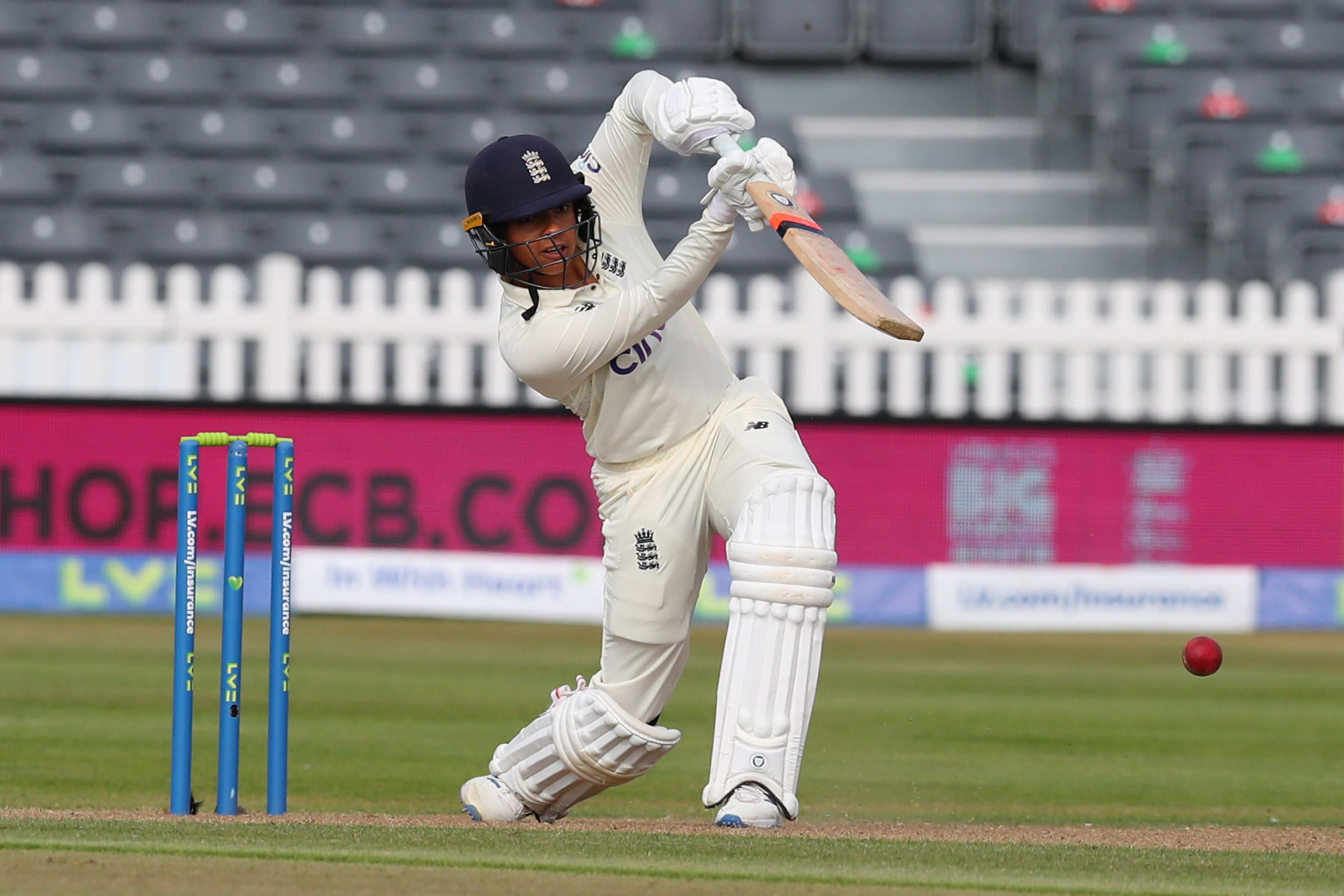 Commenting on the shift in momentum because of these partnerships, Jaya said, "Partnership is the most important thing in batting. The team that has maximum big partnerships has a better chance of winning. The English tail played really well. Anya Shrubsole was given the license to go out there and express herself."
To tame the scoring, Suman said, "Dunkley scored maximum runs of the offside. Maybe having one extra fielder on the offside would have helped India. For Anya, I think we could have introduced our seamers to get her wicket." Jaya added, "We lacked the variation I feel. England had one left-arm spinner and one off-spinner. We had two off-spinners, so there was a lack of variation in our bowling attack."
After the England innings, India came in to bat. Taking up the challenge, the opening pair of Shafali Verma and Smriti Mandhana walked out to bat with confidence. They provided India with a solid start as they put together 167 runs for the first wicket before the 17-year old opened the floodgates. Shafali was on 96 when she went for the glory shot to get to her debut century unfortunately the ball found the safe hands of Anya Shrubsole and the Indian opener failed to reach the milestone.
Only two Indians have got out in 9️⃣0️⃣'s on their Test debuts.#ENGvIND #ENGWvINDW pic.twitter.com/YcZCjQQL8F

— Female Cricket (@imfemalecricket) June 18, 2021
After the fall of Shafali, Smriti continued to take the attack to the opposition however she perished while trying to hit one in the air. Jaya said, "We often see that when two batters are batting well in tandem, and if one gets out, it is likely that the other will get out soon too." Suman added, "Shafali is a very positive batter. She is a natural attacker. So I was not surprised by the shot selection she made when she was on 96. The only drawback was that she missed time her shot."
Well made Smriti Mandhana 😍#ENGvIND #ENGWvsINDW pic.twitter.com/A5ZC0YiYIG

— Female Cricket (@imfemalecricket) June 17, 2021
With half an hour to go in the day's play, India sent in Shikha Pandey as the night-watcher. Whether sending Pandey was the right decision, Suman said, "I don't think it was a right decision. There was Punam at the other end and we all know that Punam takes a bit of time to settle. I think we should have sent a regular batter, to take the pressure off Punam." Jaya added, "I think it was the right decision. You had to save Mithali, Harman, Deepti and Sneh. It was a matter of half an hour only. Any other day it would have worked out well but yesterday it just didn't."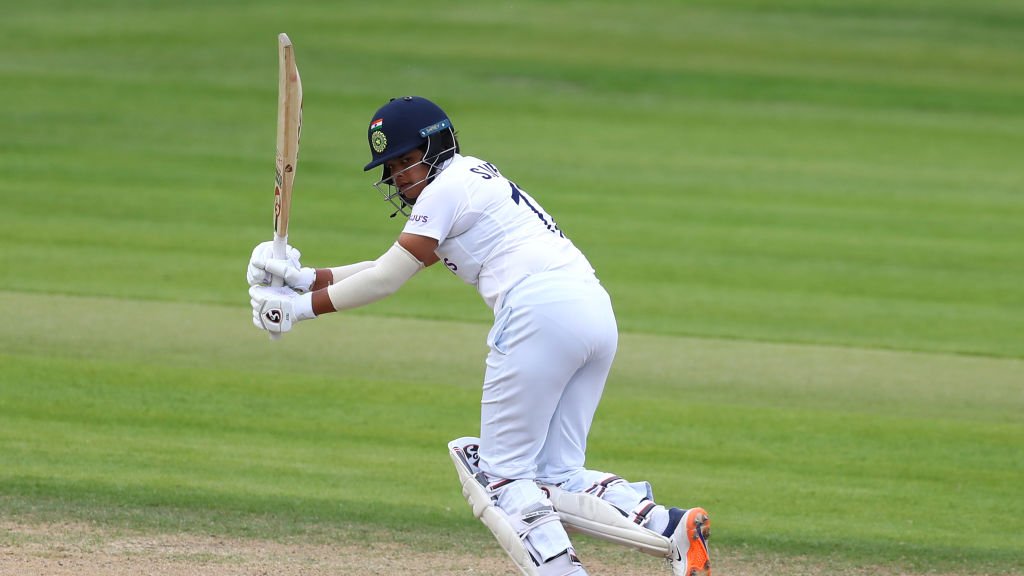 The otherwise dependable batter Punam Raut also had an off day and looked out of sorts from the moment she stepped in to bat. Suman said, "Punam was playing very defensive maybe that just went against her." Jaya added, "Punam was a bit off as a batter. She was not her usual self. She is usually composed. At the highest level, it is all about the mind. She was mentally not present there, I feel."
From 167-0 to 187-5, England completely turned around the dynamics of the game. With 60 runs short of avoiding the follow-on, it will be interesting to see how India eves go about their business. Will they be able to save the follow-on or will they be bowled out cheaply?
Tune in at 3.30pm IST on Friday to catch the live action of Day 3 of the India-England Test.
I am a former cricketer having represented Mumbai University at All India University level. I was a part of MCA probables for the U-19 and U-23 age group. I have been an avid cricket writer for the last five years. Currently I am pursuing my Ph.D from IIT Bombay.