The Home of Cricket will host the finale of the Rachael Heyhoe Flint Trophy's on September 25th, 2022. Up until last year, Lord's was never a venue to host an official domestic women's tournament. In a historical change, Lord's was the home ground for the London Spirit in The Hundred. The last time the national side played at Lord's was five years back in front of a full house during their successful World Cup campaign.
Named after the former England captain Rachael Heyhoe Flint who steered her team to victory in the inaugural 1973 Women's Cricket World Cup. The Rachael Heyhoe Flint Trophy is the domestic 50-over cricket tournament in England. Eight teams will play one another in the group stage, the table-toppers going to the final directly. The 2nd and 3rd placed teams will faceoff in a playoff. The winner of the playoff then progresses to play the Finale at Lord's against the table toppers.
The England and Wales cricket board announced the launch of a 'new regional elite domestic structure for women's cricket including a 50-over and a 20-over tournament alongside with The Hundred in 2018. Initially, it was intended to be a one-off tournament due to the pandemic, however, in February 2021 announced the continuance of the same for the following season.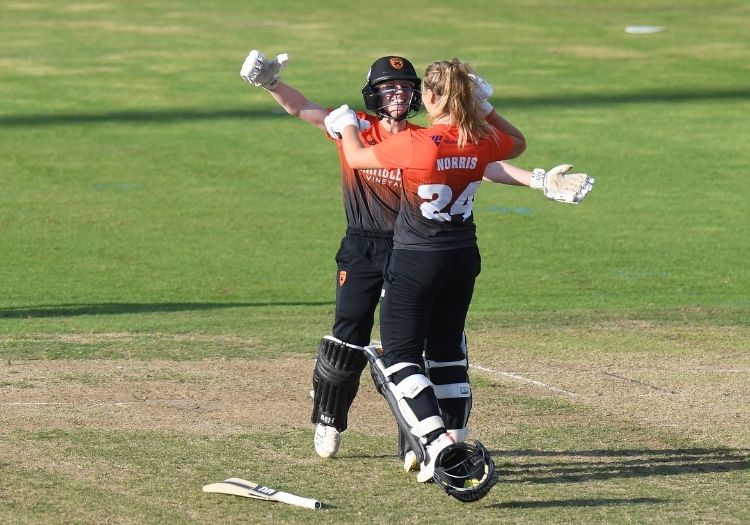 The Charlotte Edward Cup, the regional women's T20 tournament will have 10 doubleheaders along with the T20 Blast Fixtures. The doubleheaders proved to be excellent crowd getters during The Hundred, making the inaugural season a roaring success.
In a first, one women's game of the Charlotte Edward cup is set to be televised and one other, a doubleheader will have the men's game taking place before the women's game.
Several doubleheaders have been set with the Holiday days in mind during the month of June to attract some crowd and help boost the popularity of the sport in the country. Alan Fordham, head of cricket operations at the ECB said," That's (holidays) an opportunity to attract some support at a time when spectators might be more able to attend."
He added," It's also an efficient way of staging matches because we want them staged, if we can, at our most prestigious venues. The doubleheaders that we're talking about here are all at our first-class county HQ venues."
With the Ageas Bowl set to host two doubleheaders, the other venues include Headingly, Taunton, Trent Bridge, Edgbaston, Bristol, Old Trafford, Riverside, and Northampton.
"They want to be staging these, putting the women's game on a pretty equal platform to the men's game, certainly as far as T20 is concerned, which is the only format lending itself domestically to doubleheaders," Fordham said.