In this world, people are divided by different religions but a common thread that ties each of them is sports. Sport is something which people spread across various countries can discuss, have their opinions about certain players/teams and extend support by becoming loyal fans.
Sports enthusiasts are present everywhere, in schools, colleges, offices, and even at home. When there is a mega sporting event such as a cricket World Cup or a football Champions League, the temperatures of the discussions soar as the people are massively involved in the games. The passion is so much that as if they themselves are going to represent their country/club. Typically the discussions and debates surrounding the players/teams happen among people who know each other. However, have you ever entered into debates with rival sports fans online? Have you ever been frustrated that they can't comprehend the basic facts of the game? If you've ever found yourself in these situations and thought a team or sports fanbase was seriously lacking some grey matter, then this study is for you.
Just recently, Howtobet.com worked with professional psychologists, administered a remote IQ test to over a thousand sports fans (1,006 to be specific) in the USA to determine the most and least intelligent sports fans in the country. The sample consisted of sports fans of six different sports, namely, wrestling (WWE), hockey (NHL), basketball (NBA), baseball (MLB), car auto racing (NASCAR), and football (NFL). These fans supported at least one sport and team across the aforementioned six sports. The fans were tested on four parameters, namely, Verbal Intelligence, Mathematical Ability, Logical Reasoning, and Visual Reasoning.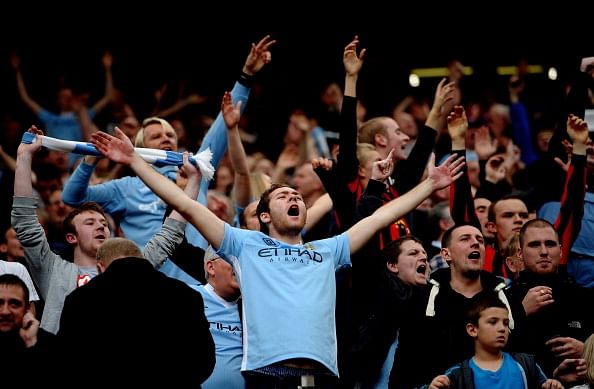 Verbal Intelligence dealt with reading, writing, and comprehension tests to measure capacity for learning and problem-solving. Mathematical Ability involved problem solving and arithmetic tests provide a good base for general intelligence. Logical Reasoning has puzzle-based questions designed to measure lateral thinking and creativity. Visual Reasoning included visual-based questions (such as spotting the odd one out and finding identical images in a collection) to measure the capacity to process visual material. Before taking the remote test, participants were asked a series of demographic identifiers which enabled the researchers to calculate the results of this study.
From the data, it was evident that the wrestling fans were the smartest overall, with participants earning a collective IQ score of 112.6. Hockey fans came second, with a collective IQ score of 112.3, while NASCAR fans were found to be the least intelligent, with an average IQ score of 95.2.
Comparing male and female sports fans, it was interesting to find out that the female sports fans had a higher IQ on average than their male counterparts, but across the four sections of the intelligence test men and women were tied. Women comfortably outperformed men with mathematical ability and logical reasoning. Since sports is one of the favorite interests of people all over the world, it will be intriguing to see results of similar studies being undertaken in other countries, especially India, which is a cricket-crazy nation.
I am a former cricketer having represented Mumbai University at All India University level. I was a part of MCA probables for the U-19 and U-23 age group. I have been an avid cricket writer for the last five years. Currently I am pursuing my Ph.D from IIT Bombay.