Chamari Atapattu guides Sri Lanka to an easy win over Kenya. In the Women's Twenty20 Commonwealth Games Qualifiers in Malaysia, Sri Lanka posted a nine wicket win over Kenya. After winning the toss Sri Lanka chose to bowl first.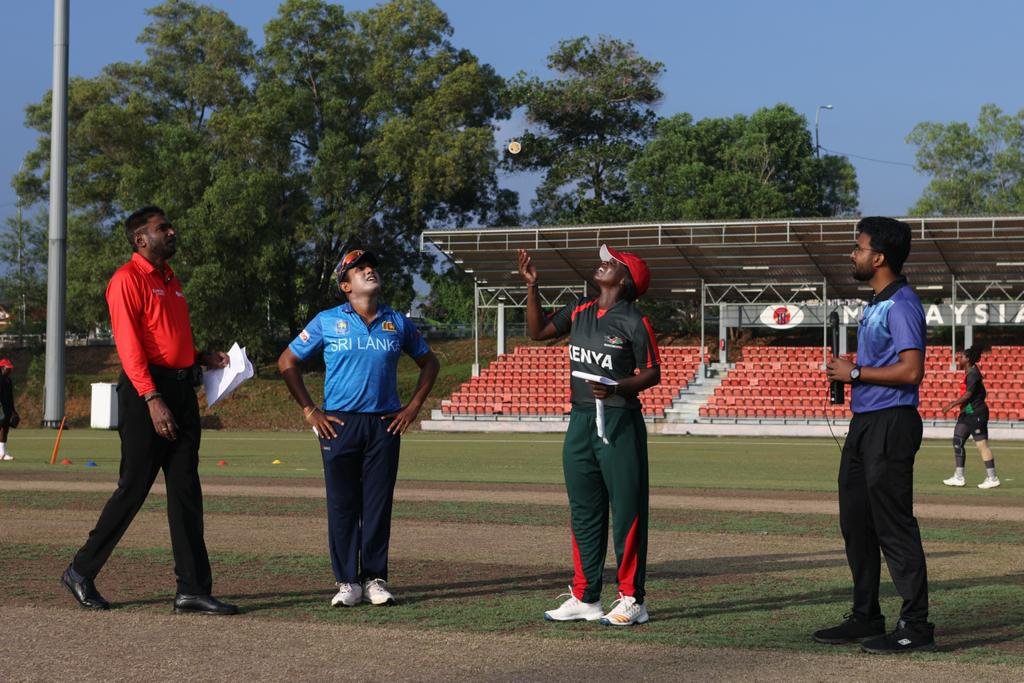 Kenya managed to play the full quota of twenty overs but managed to score only 87 runs for the loss of six wickets. Queentor Abel was the top scorer for Kenya scoring 33 runs of 53 deliveries. Sarah Wetoto played a cameo inning of 29 of 31 deliveries, her innings included three fours and one six. Mwangi , captain Ngoche, and Sharon Juma the number two, three, and four batters for Kenya didn't trouble the scoreboard much. They scored only four runs amongst themselves. Venasa Ooko and Esther Wachira stayed unbeaten at the end on scores of 5 and 1 respectively.
Sri Lanka used seven different bowlers in an attempt to try everyone in this tournament. Inoka Ranaweera, Kavisha Dilhari, Sachini Nisansala and captain Chamari Atapattu claimed one wicket each. Kavisha Dilhari and Sachini Nisansala also contributed with one run out each.
However, Sri Lanka gave away 12 wides, literally the third-highest contribution to the total. this is one area Sri Lanka will look to fine-tune in the upcoming matches.
Chamari Atapattu continued her dominance with yet another half-century. She threw her wicket when only 4 runs were required. A player of her class shouldn't make such petty mistakes. Atapattu along with Vishnu Gunaratne put together an 83 run opening stand.
Gunaratne patiently played her part in the partnership watching her captain bash the Kenyan bowlers all over the park. Atapattu played a magnificent 57 runs of just 27 deliveries. She smashed 8 fours and 3 maximums.
Chamari Atapattu was adjourned the Player of the match for her all-round exploits.
Match Summary:-
Sri Lanka women won the toss and decided to bowl first.
Kenya women :- 87/6 (20)
Queentor Abel 33 (53)
Sarah Wetoto 29 (31)
Venasa Ooko 5* (15)
Chamari Atapattu 1/10 (3)
Kavisha Dilhari 1/15 (3)
Inoka Ranaweera 1/15 (3)
Sri Lanka women :- 89/1 (9.3)
Chamari Atapattu 57 ( 29)
Vishmi Gunaratne 26*(26)
Esther Wachira 1/4 (1)
Daisy Njoroge 0/6 (0.3)
Queentor Abel 0/10 (2)